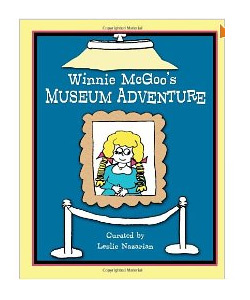 International Museum day is focused on having the public and museum professionals communicate to discuss the challenges that museums face. Every year there is a theme. Last year, 2011, the theme was "Museum and Memory."
Museums are a wonderful place to take kids, learn about history, get inspired to create, daydream, take a vacation from the day, see and hear new things and ultimately enrich our lives.
Here are just of few of the types of museums for you and your kids to enjoy:
Historic Museums
They say those who cannot learn from history are doomed to repeat it, and historic museums are able to track and log all of the important historic events that have happened from significant war days to the heritage of a certain city. They are extremely educational and can teach children different life strateggies. Generally speaking, most historic museums are housed in historical buildings that are iconic in the city.
Most historic museums will display exhibits of items from the past, and typically, most historic museums will also have rooms decked out in classic furniture. Most historic museums are extremely educational and informative as they will have detailed descriptions regarding every aspect of the past. In addition, they will also normally house a research library that contains archives from decades ago.
Interested researchers can shift through newspapers, journals, and other articles to find necessary information. Most historic museums have also made fun-filled tours that are able to capture the interest of children as they bring them back to the past. It definitely is a great option for International Museum Day.
Art Museums
Art museums are perhaps the most common museums that come to mind, and one of the most popular location choices for International Museum Day. Throughout history, art has been referred to as the core of life, and art museums are able to carry different art collections that work with paint, pastels, fabric, and more.
Most art museums are able to reflect on the culture of one's city, and while some art museums, like the Louvre, will showcase beautiful artwork from deceased, but famous artists like those by Leonardo Da Vinci, there are numerous different art museums that also carry contemporary, modern art. These art pieces may be a bit more abstract in comparison to older art pieces. Regardless, art museums have amazing exhibits that have been known to be able to stimulate a child's mind.
It is not only a place of inspiration, but also a great place for creativity to run amuck. Most art pieces will require each individual to use their own interpretation. Art museums may also have arts and crafts day where children are able to create their own masterpieces. In addition, numerous exhibits from contemporary art museums are interactive. This will normally keep the children pre-occupied.
Wax Museums
Those who are more visual may prefer visiting wax museums instead as they are able to provide visual displays of iconic figures, exotic animals and more. Wax museums are perfect for tourists and those who may be visiting a foreign city or land on International Museum Day.
It is a great place to get some great pictures. While attempting to snap a photo with a famous idol may not be practical, wax museums have real-size figurines of people, animals and more that will stand perfectly still for the perfect picture. These museums are extremely fun to walk through, and most wax museums have numerous different exhibits up for display!
Cultural museums
Cultural museums are similar to historic museums with the exception that most of the exhibits will focus on the cultural aspect of life. This may include artwork, the types of dances enjoyed in the past and more. Their idea is to preserve the culture of an older generation so that the younger generation won't forget their roots. Many parents love taking their children to cultural museums on International Museum Day as it will be able to help them get in touch with their background and heritage once again.
For example, there are many aboriginal museums that have enormous amounts of information regarding the aboriginal cultural influence on the land before the Europeans took over. These cultural museums will document different aspects of different cultures. While some cultural museums focus on only one culture, others will exhibit aspects from a diverge amount of cultures.
Science Museums
Those who have curious children or young scientists at home will want to consider visiting science museums on International Museum Day. The objective of science museums is to be able to provide a visual demonstration on how science is a significant aspect of our daily lives. Most science museums are able to create hands-on experiments for both adults and children. It is definitely an interesting experience for many, and most science museums will have their own individual tours that teach different concepts. The concepts are simplified so that they are easy-to-grasp.
Science museums will mainly focus on chemistry, physics and biology. Biology exhibits will include concepts related to how our body functions, the life cycle of animals, and the circle of life. Chemistry exhibits will normally have experiments related to the reaction between two different types of chemicals, and physic exhibits normally show the relationship between math and movement. Most children are able to learn a lot from the exhibits at science museums, and it will get their motor running.