*This post contains affiliate links, which means that by clicking on a link and purchasing a product, I'll receive a small commission, at no additional cost to you. Please see my disclosure policy for details.
August is the perfect time to start planning your Halloween craft projects. The Halloween clipart bundles listed in this post will get your imagination swirling with ideas for the holiday.
Halloween Watercolor Graphics Bundle – Watercolor bundle with 97 Halloween graphics. These are perfect for cards, invitations, decorations and diy projects. There are 15 Bunting and elements, 23 Halloween Sweets, and 14 Frames and Silhouettes.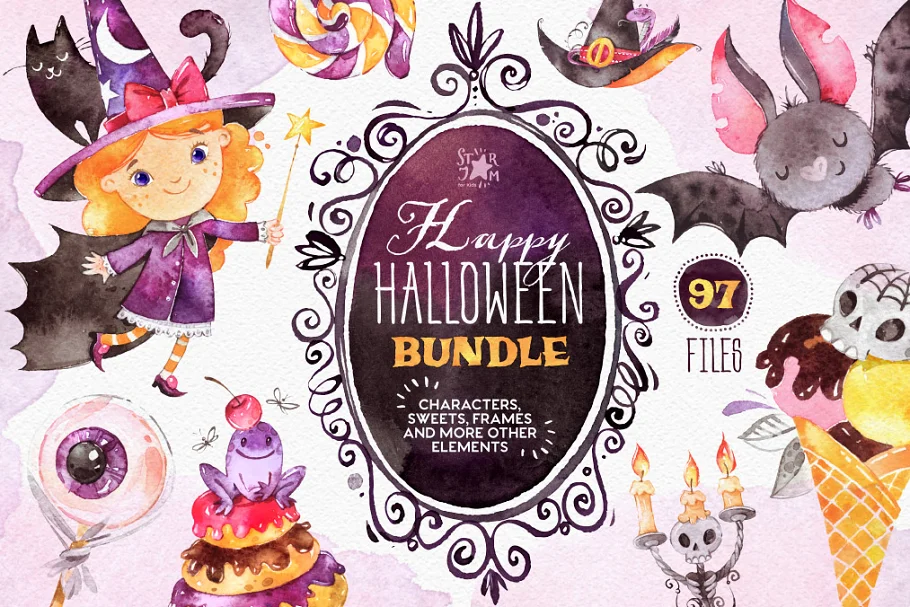 Creepy Halloween Candy Clipart – You'll find donuts and gooey candy caramel apples, wormy cupcakes, bug lollipops and spider ice cream in this candy clipart pack. From creepy gooey candy and dessert illustrations, ghouls these creepy cute images will inspire designs that are quite the treat.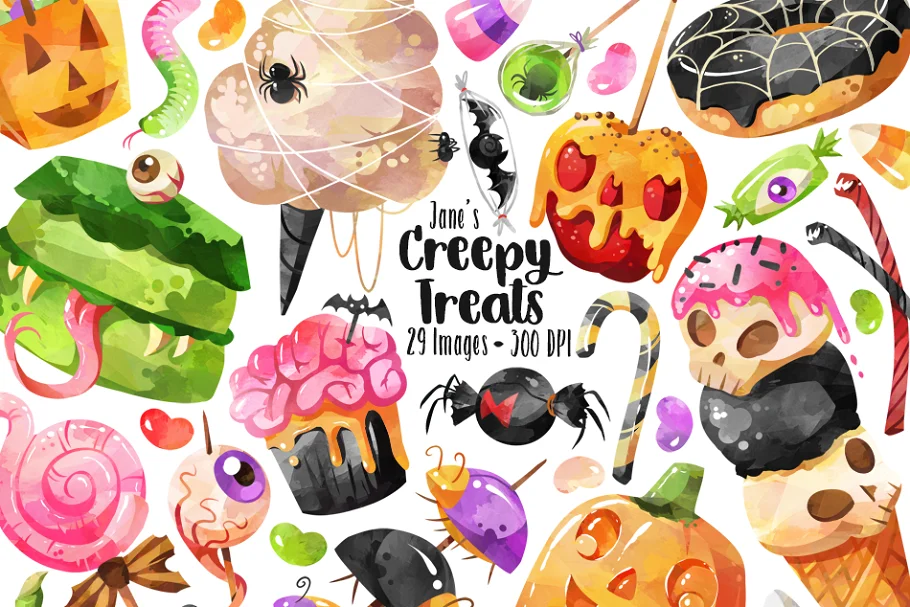 Cute Halloween Owls– While owls may not immediately come to mind as a favorite Halloween icon, this graphic bundle of Halloween owls will change your mind. Set includes pumpkin owl, mummy owl, bat owl, pirate owl, witch owl, and skeleton owls. 18 owls in total for all your holiday design projects.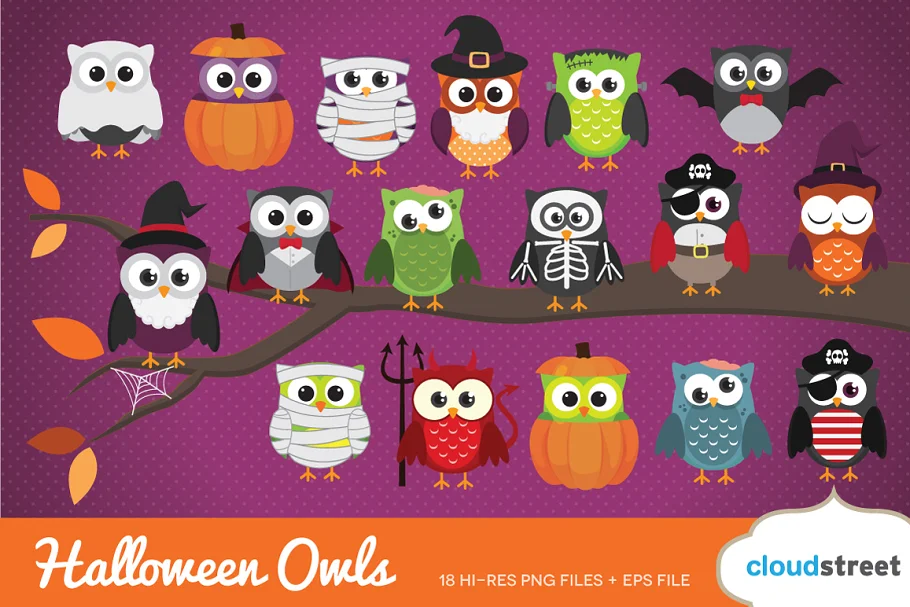 Cute Halloween Witches Clipart – Although the wicked witch gets all the attention, nice witches rule the day. These sweet girly witches will add sugar and spice to your designs.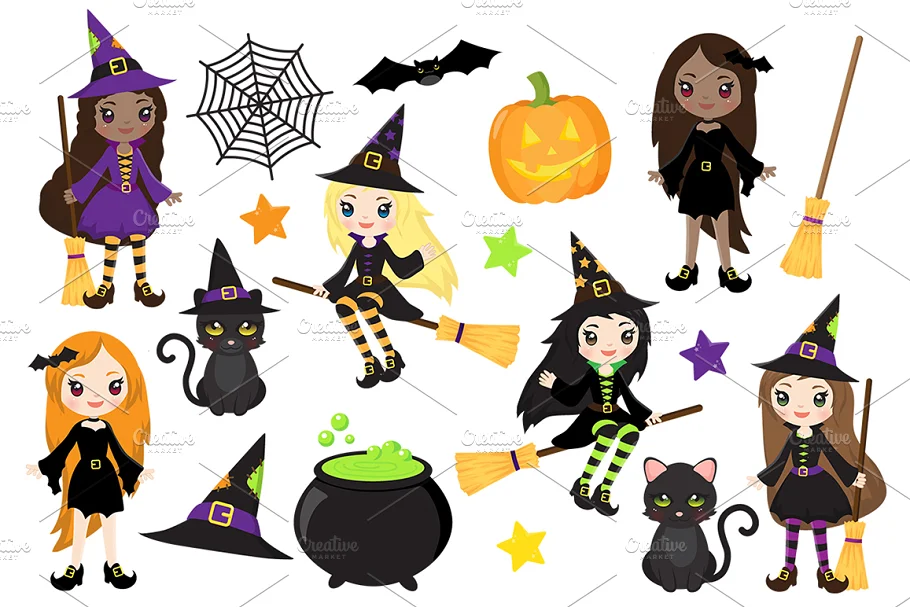 Kids Cute Watercolor Halloween Clip Art – Fun child mummy, witch, ghost and vampire illustrations.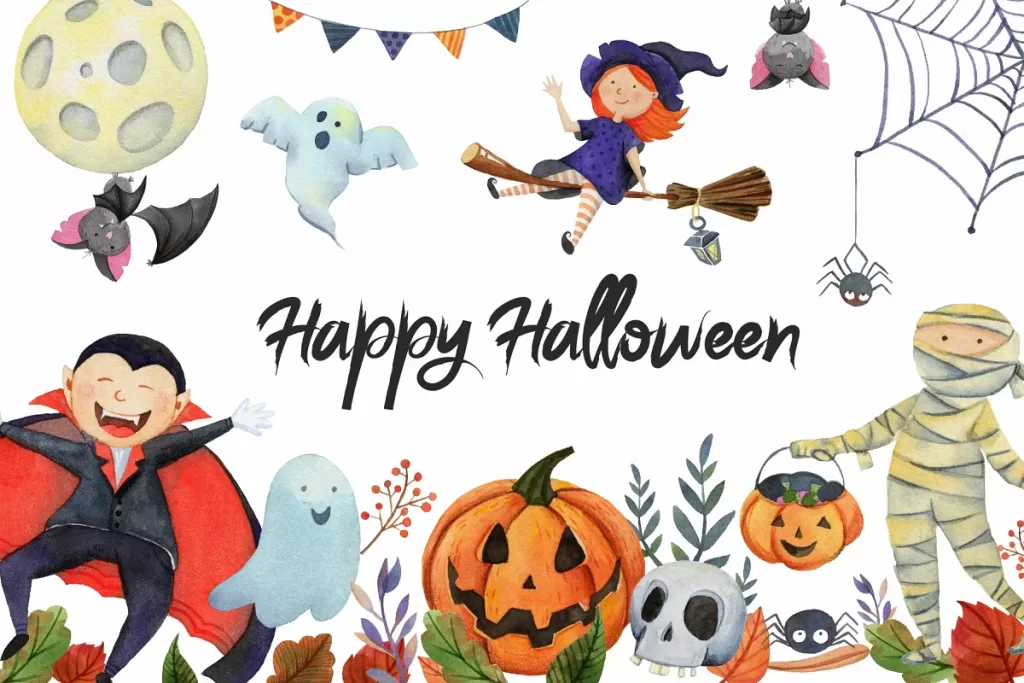 Cute Monsters Halloween Graphics – It's a monster mash! Add some fun Halloween dracula and mummies and monster characters to your designs with these completely editable graphics.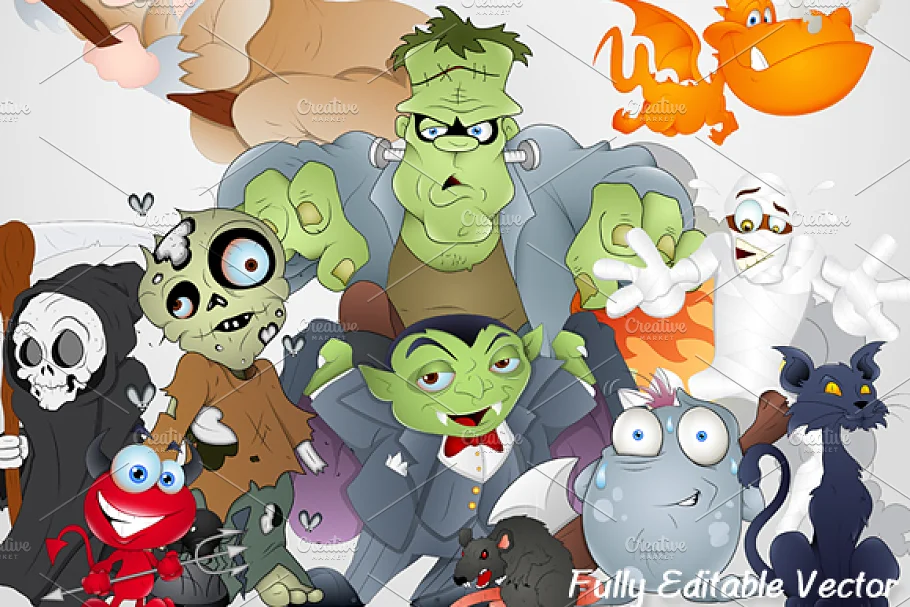 GRAPHIC HALLOWEEN BUNDLE – Holiday bundle includes about 750 elements for any Halloween project. It's Vector Elements, Illustrations, Icons, Patterns, and more.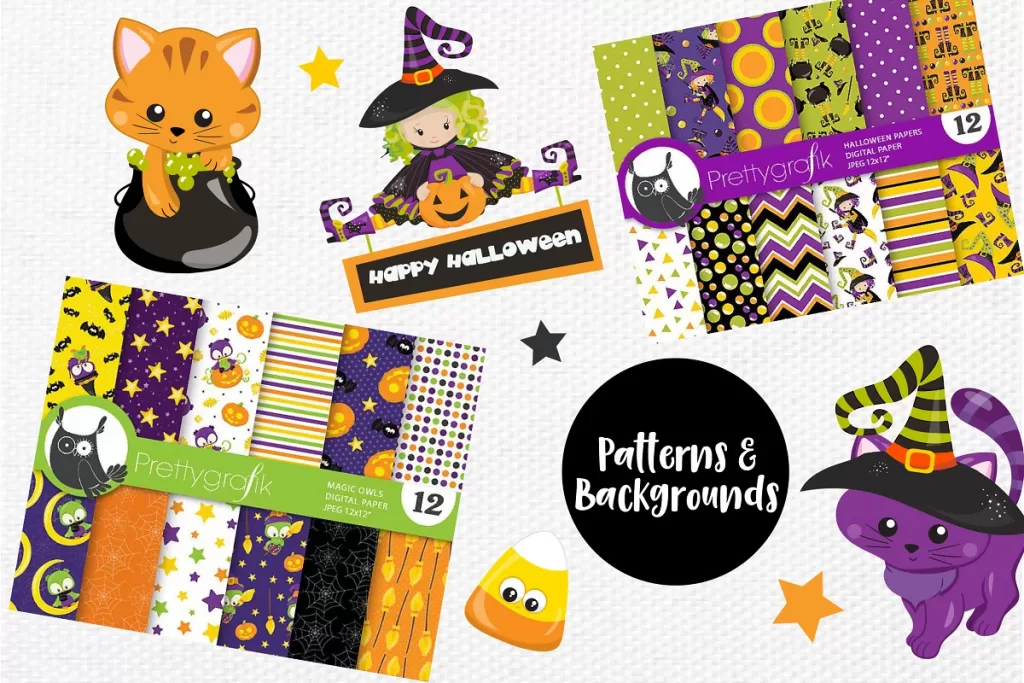 Unicorn Halloween Clipart – This graphics pack of digital images contains cute unicorn faces with glittering horns, Halloween florals, ears, lashes, and cheeks in dreamy watercolor pastels.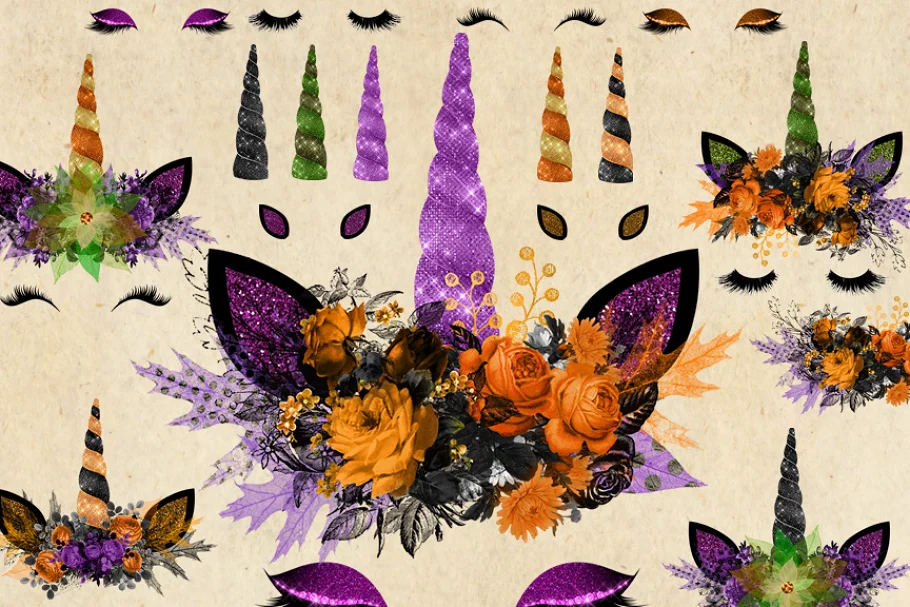 Cake Pop Clipart for Halloween – This set has 12 assembled cake pops, and 29 separate design elements including sticks and bows to create your own unique combinations.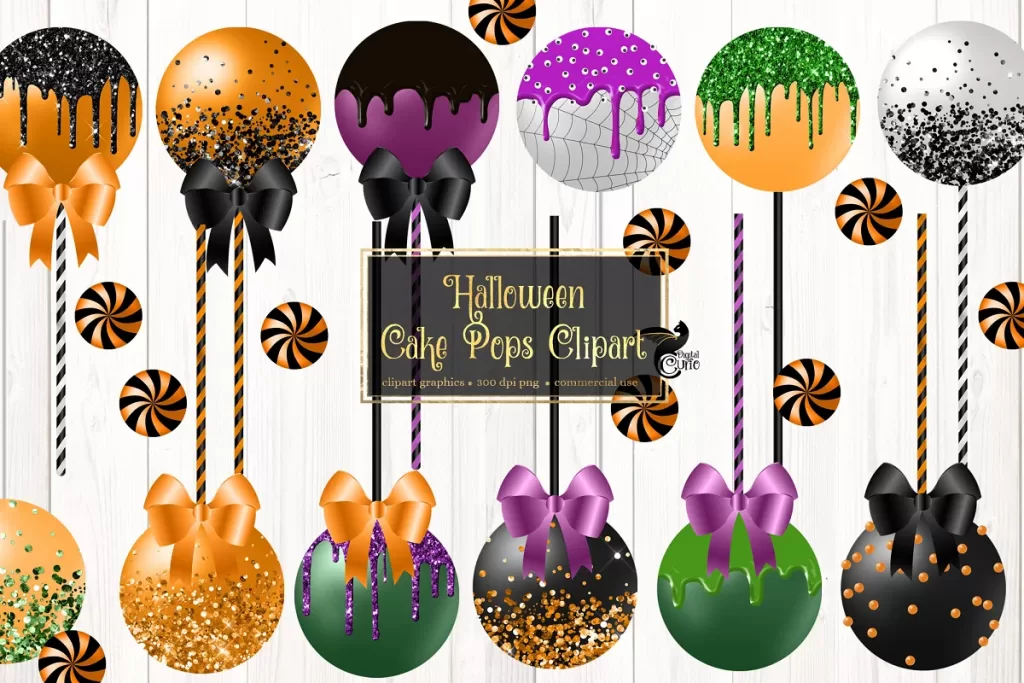 Halloween Balloons Graphics – Festive orange, green, black and purple Halloween balloon art. These include skeleton faces, spider patterns, skulls and harlequin pattern.