Ballerina Calendar, Original ballet illustration girls dance calendars and kids room decor wall calendars for girls who love ballet! View all 12 months of perfectly pink ballerina art on this unique ballet calendar gift for girls! Girls Ballet Calendar. Dancers wall calendars for ballerinas.
Ballet Calendars for Girls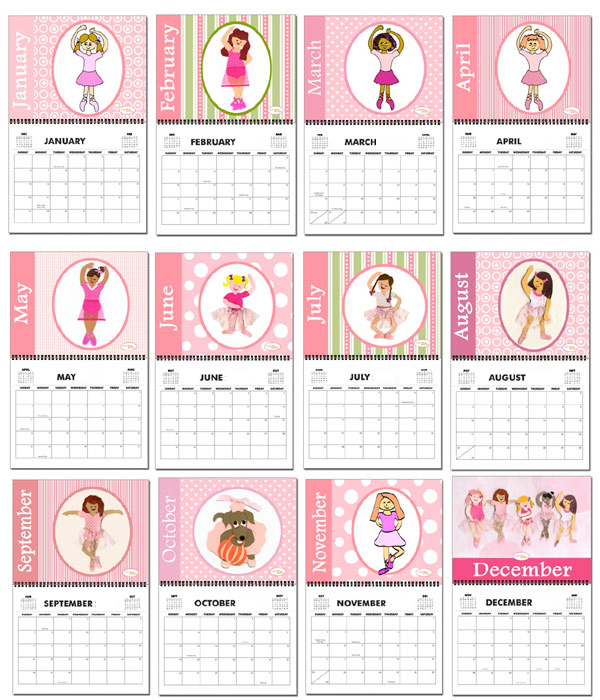 Lesruba Designs features happy illustration and photography art on t-shirts, beach clocks, kids clocks, gifts, tote bags, children's posters , accessories, greeting cards, holiday apparel, dentist gifts, children's books and school book bags, yoga tees, back to school mousepads through a wide selection of online specialty boutiques. Many of the original illustrations featured on these products were originally crafted using cut paper, resulting in a truly unique look and feel.