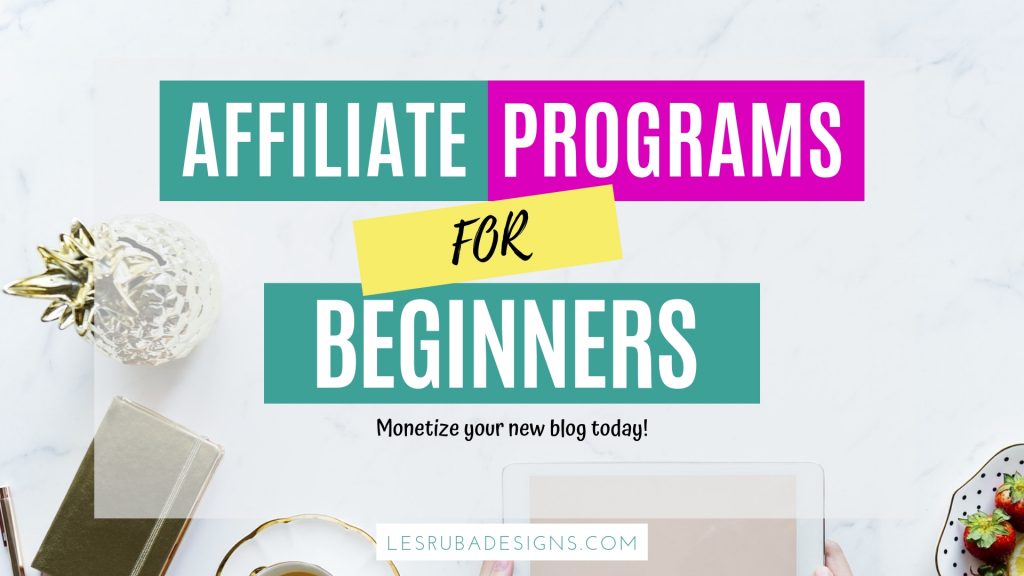 *This post contains affiliate links, which means that by clicking on a link and purchasing a product, I'll receive a small commission, at no additional cost to you. Please see my disclosure policy for details.
For brand new bloggers who want to make money online with affiliate marketing, there can be challenges. But the good news is, there is also plenty of opportunity even for someone just starting a new blog. In this post we're going to tell you how to gain access to affiliate programs that tend to be beginner-friendly and whose restrictions for accepting affiliates may be a bit more forgiving.
Applying to affiliate programs can cause a certain amount of stress for new bloggers and that's because each affiliate program you apply to will either approve or decline your application. Some programs have higher requirements, meaning they may have minimums in terms of site traffic, social followers, or other criteria. The problem is that if you've just started blogging, you may not have enough of what they require to get approved into the program. Which can be disappointing because you're ready to do the damn thing already.

ShareASale's Auto-Approval Merchants
What is Shareasale? Shareasale is one of the most respected affiliate networks in the industry. ShareASale has an easy-to-use interface and dashboard which is a reason why many newbie affiliates like using it. ShareASale also makes it a bit easier for new affiliates to get started in affiliate marketing because they allow merchants to activate what's called an auto-approval setting.
The auto-approval setting allows merchants to select rules by which to immediately accept or decline affiliates. Those selection variables are things like affiliate location (nexus laws can prevent some programs from working with affiliates in certain states), promotion techniques (ie: coupons, PPC), whether the site has adult content, and other account details.
Keep in mind, you can get declined from an auto-approval merchant as outlined above, but (and here's the secret) they typically have less restrictions which is why they're a great place to start if you're a new blogger.
Below, we'll show you how to join Shareasale and how to easily find these affiliate programs that are set to auto-approval.
Sign up to the Shareasale Network
Step #1: So obviously the first step is to create an account at ShareASale. (there is no cost associated with signing up to be an affiliate). On the ShareASale homepage, you want to select "Affiliate Sign Up."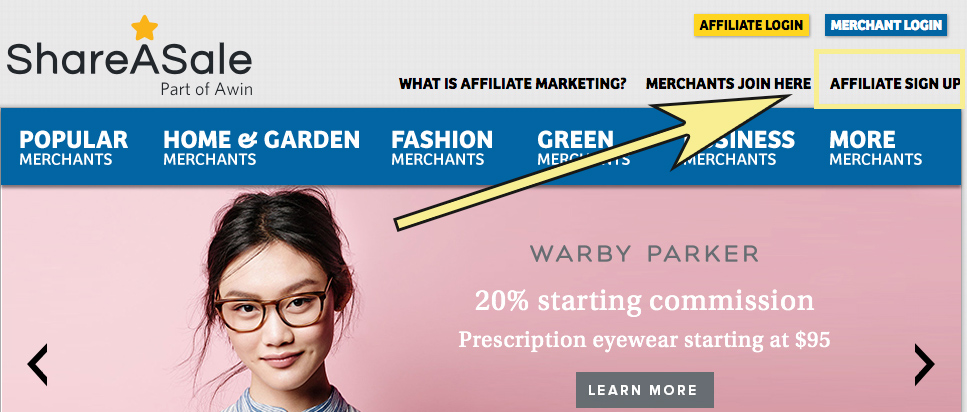 You'll be prompted to create a username and password and to provide other information including your website/s.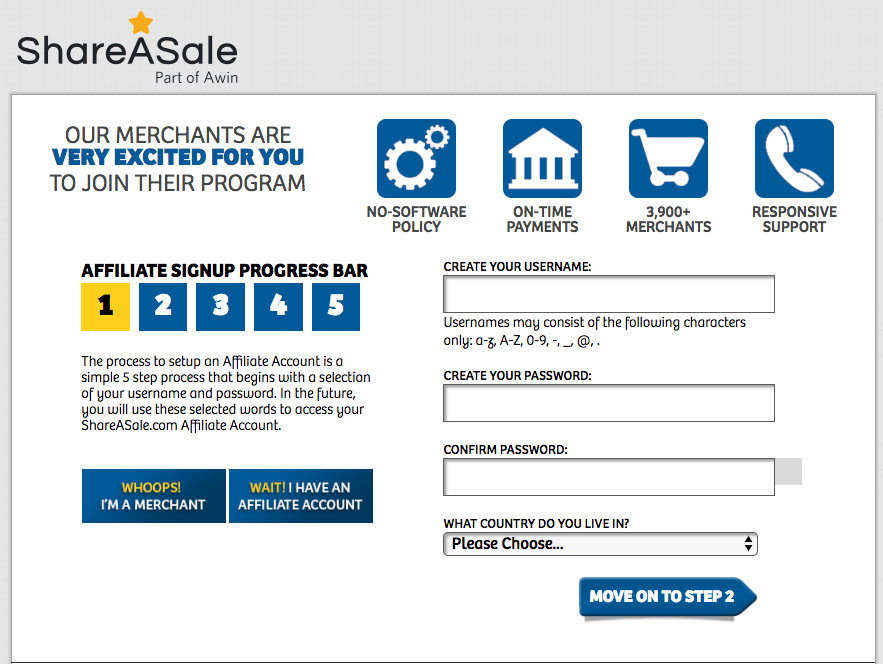 Step #2: Once you've signed up, log in to your Shareasale account and go to "Merchants" >> "Search for Merchants"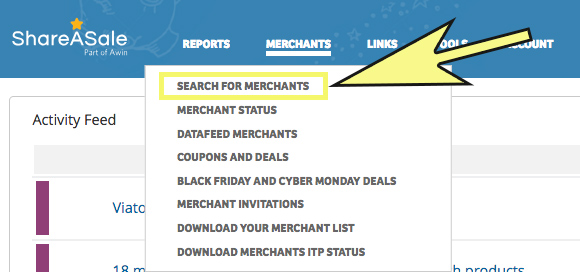 Step #3: Click on "Modify Search" in the left navigation.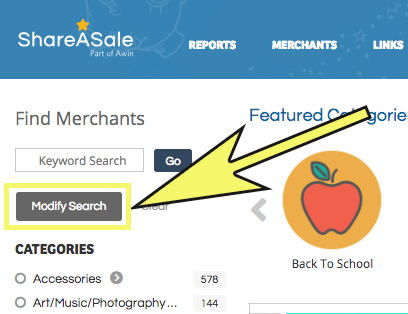 Step #4: Now check the box for "Auto-Approval" and then Click "Search." Note: you can also filter by category here. Already you can kind of see how user-friendly Shareasale is to navigate.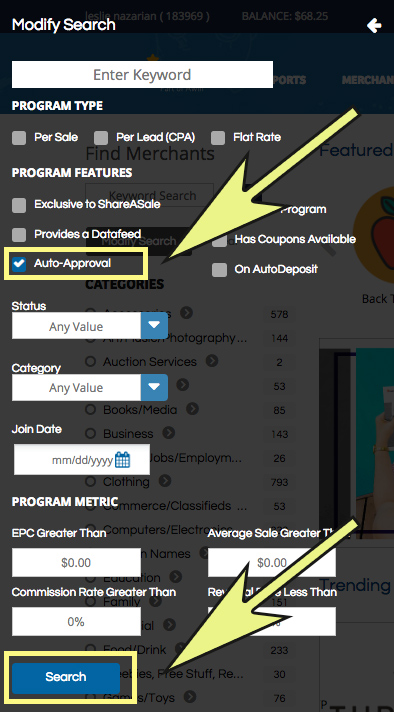 Step #5: You'll now see the search results for all programs that auto-approve affiliates. (Again, that really means auto-approve or auto-decline) Click the blue "Join Program" button next to any merchant program you wish to join.

Once you do that, a new window will open and you have to check the box to agree to the affiliate terms. Check the box and click "Join this Program" :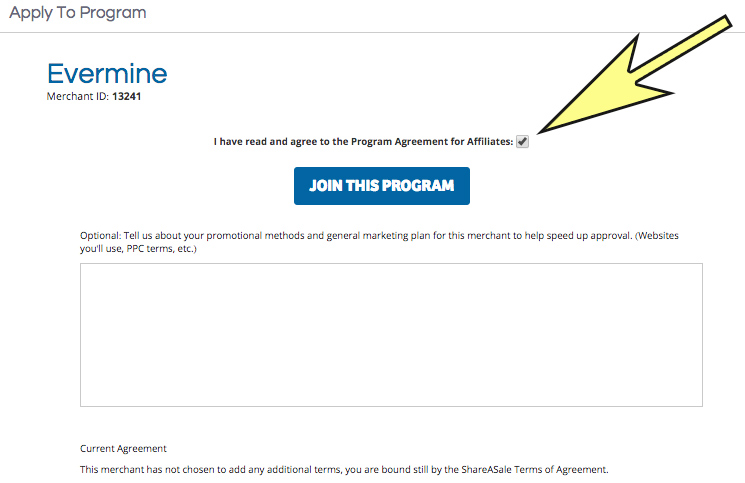 Step #6: Fingers crossed, hopefully you are now APPROVED! You can now click on "Get Links" and start promoting the merchant on your website. Continue applying to more auto-approval merchants until you have enough to get started with.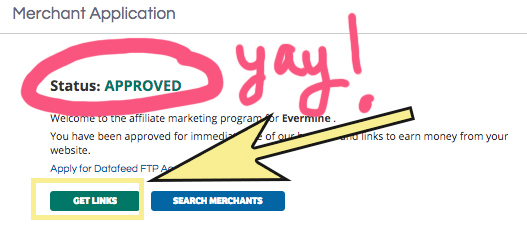 Shareasale's Auto-Approval Affiliate Programs
Here is a partial list of affiliate programs that are set to auto-approval on the Shareasale network.
Inky Deals (graphics, fonts, web services)
WP Engine (web hosting)
EverMine (weddings)
Print All Over Me (clothing)
Zaful (clothing)
FashionMia (clothing)
iThemes (web services)
Knownhost (web hosting)
Pixelo (fonts, brushes, designs)
For Her and For Him (wedding)
RocketResponder (email marketing)
DesignEvo (logo maker)
My Wedding Favors (wedding)
Tea Bloom (tea)
La Chic Jewelry (weddings, jewelry)
Yes Glasses (eyewear)
Spices for Less (food/beverage)
Keetsa (bedding)
Vegin Out (food/drink)
A Beautiful Mess (online courses)
To view all auto approve affiliate programs, sign up for a Shareasale account today.
Again, auto-approval merchants are not guaranteed to approve you, but they are more likely to, which makes them ideal affiliate programs for beginners to apply for.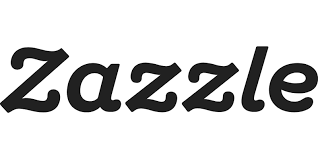 Zazzle Affiliate Program – Perfect for Beginners
There are thousands of reasons to join Zazzle's affiliate program (also known as the Zazzle Associates Program). Signing up to become a Zazzle affiliate is easy and can be done right on the Zazzle website. And once you create an account you can use it to promote products as an affiliate or even start selling your own creations. (but that's another post)
To get started, create a Zazzle account here.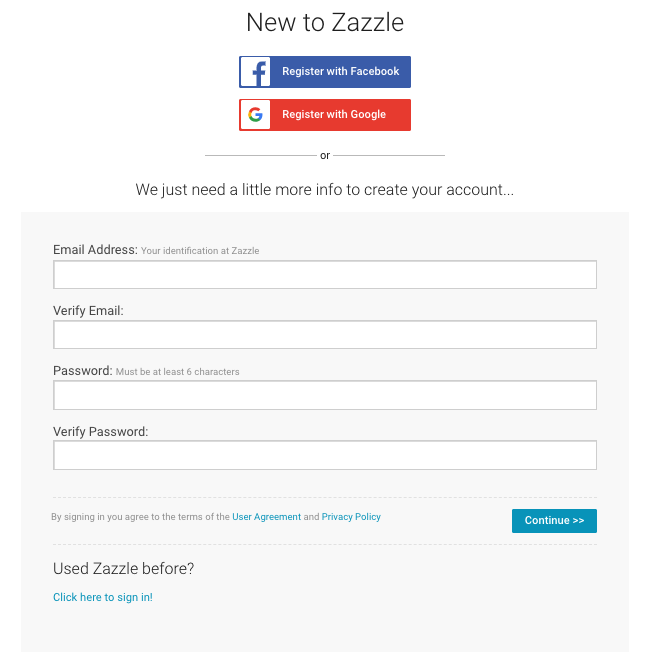 Once you have your Associates Id, which is visible on the "Associates" tab, you can start promoting all kinds of Zazzle products. And this is where the thousands of reasons to love Zazzle's associates program comes into play – there are thousands of designs on hundreds of products available on Zazzle.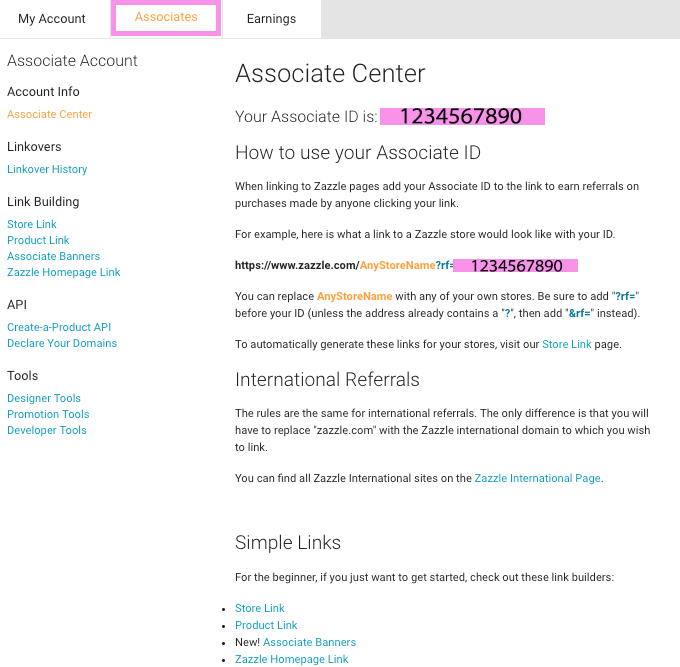 You can promote wedding products on your wedding blog. You can promote guitar cases on your music site. There's something for every type of niche on Zazzle. You can even promote Zazzle's collection of Officially Licensed custom products from brands like Disney, My Little Pony, Warner Bros., Marvel, DC Comics, Harry Potter, and others.

As long as you're logged in to your Zazzle account you can browse products and share them via email, Pinterest, Facebook, Twitter or custom link from within Zazzle and all links will be generated with your associate ID included.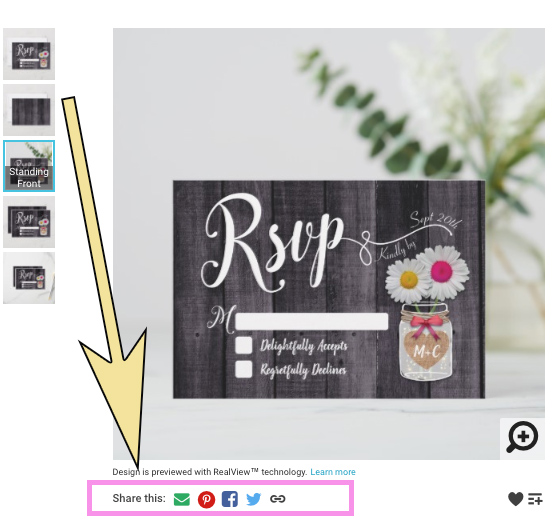 You can view your affiliate progress and earnings via the "Earnings" tab > "Referral Reports."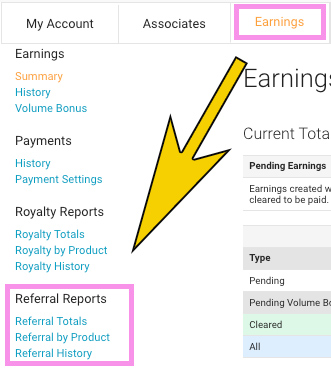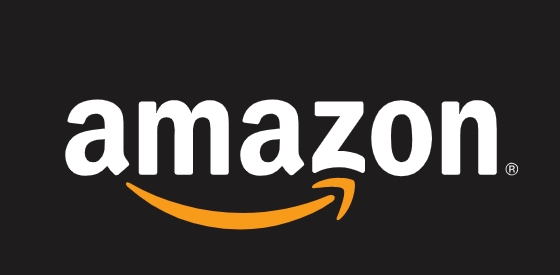 Amazon Affiliate Program
Amazon is kind of the assumed first place to start with affiliate marketing. Although commissions are on the low side, everyone is two clicks away from dumping stuff in their cart on any given day so the odds are in your favor.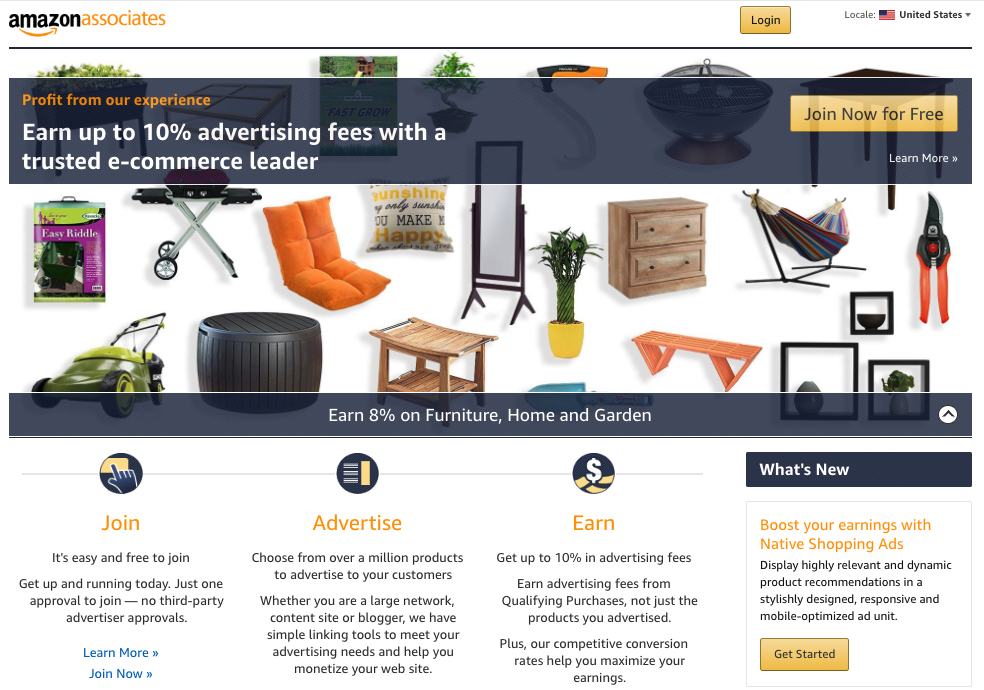 You can sign up on the Amazon Associates page to begin. There are also several Amazon plug-ins for WordPress to help integrate Amazon products into your pages and posts.

Register Here for ASE19 taking place August 11-13, 2019 at the Marriott Marquis in New York City.
Pin it for Later!