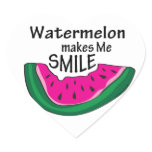 Does watermelon make you smile? Then take a bite into a watermelon today because it's not only summer, but today is National Watermelon Day. That is correct, today August 3rd is the day to salute and salivate over the delicious, juicy, pink and green fruit of summer – the watermelon!
Nothing tastes better after a dip in the pool or the ocean than grabbing a slice of fresh cut pizza shape watermelon and biting into it, spitting out the seeds (on the ground or at a friend) and when you're done and the watermelon juice has run down your arms jumping right back into the water to clean off. Ahhh, summer….the best fruit of the year including the prized watermelon.
Watermelons get their name because they are just that – 92% water. They are 6% sugar and a great source of vitamin C. The sweetest part of the watermelon is towards the center. The watermelon rind is packed with nutrients, so don't be so quick to toss it aside! Watermelons were thought to have originated in Africa. Some farmers in Japan even found a way to grow square watermelons – that's right – square.
Happy watermelon day to all!
National Watermelon Day Apparel