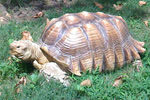 Meet Mud – a North African Desert Tortoise or Turtle who lives at the American Museum of Natural History. When I first met Mud I thought his name was Bud, but his caretaker repeated his name and I'm certain it is Mud as in dirt. Which would make sense since he looks like the wood of a tree, not your typical green back turtle in your local pet shop.
Mud makes regular appearances on the south lawn of the Natural History Museum and you can catch him if you're lucky when he is strolling the grounds munching and lunching. The AMNH lawn is Mud the Turtle's personal all-you-can-eat buffet…leaves, grass, greens, very healthy.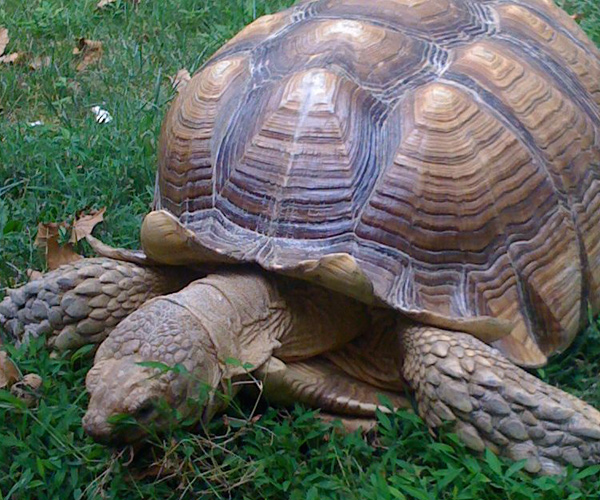 Mud is 11 years young. I say young because his kind can live up to 100 years! Mud weighs a little over 80 pounds. North African Desert Turtles can recognize names and voices – they even know their own names (cute… just like a dog).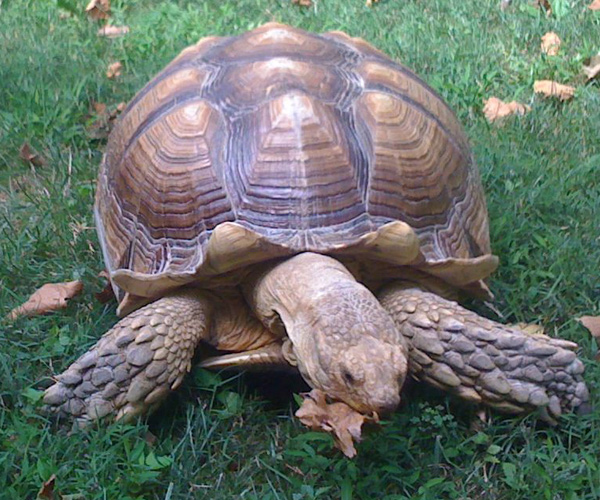 Here is Mud eating some leaves. mmm.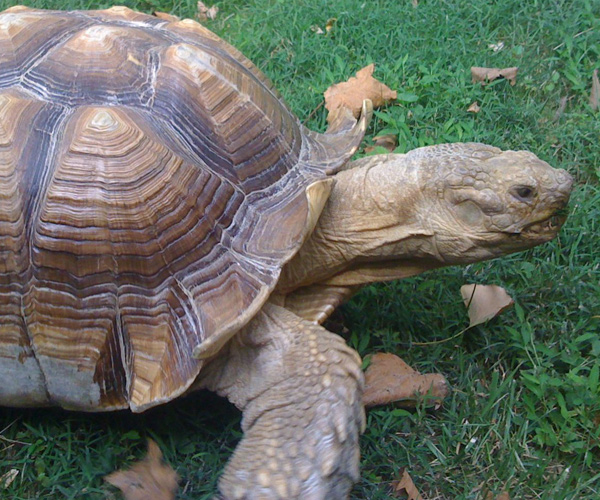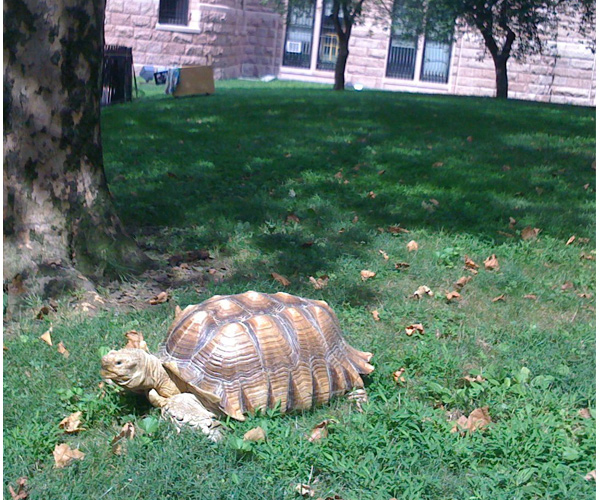 Just a day in the life of a NYC tortoise.