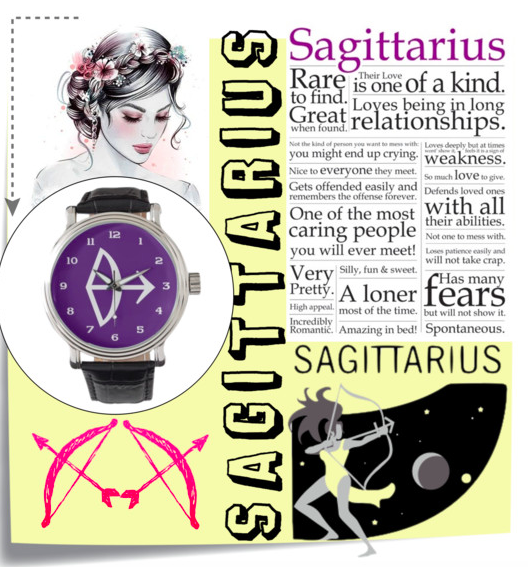 Our Sagittarius watches makes a unique gift idea for those born under the Sagittarius sign. While Sagittarius are know for being spontaneous, they don't want to miss out. So keep them on time with this archer symbol Sagittarius watch.
Zodiac Sign: Sagittarius
Birthdate: November 22 – December 21
Sagittarius Traits: Kind, Caring, Spontaneous, Pretty, Sweet, Relationship-minded
Sagittarius Wrist Watch: Our zodiac sign watch collection features watches from E Watch Factory and these time pieces are available in several styles. Select styles for kids, women and men. From bracelet style, bezel, stainless steel, colored bands, glitter, wrap-around, rhinestone, silicon, silver, leather, and square or round face shapes.
Buy now: Sagittarius Watch