*This post contains affiliate links, which means that by clicking on a link and purchasing a product, I'll receive a small commission, at no additional cost to you. Please see my disclosure policy for details.
Calling all fashion illustrators who love to create their stylish designs in Procreate. This blog features some cool fashion illustration brushes and stamps for enhancing garments, clothing, fabric and textile art in Procreate. From lace to stitching to glitter, this collection features a bit of everything for your fashion toolkit.
A creative brush set for Procreate with 43 awesome brushes that include watercolor brushes, pencil and ink brushes, lace tulle and fishnet brushes (think lingerie illustration, fancy formal gown illustrations and more), wool textile brushes, fringe brushes, fur brushes and glitter brushes. This Procreate fashion brush set has 43 brushes for use with Procreate app, a set of 6 templates of female models to trace or use as reference for a quick start, as well as a Brush Guide and a User Guide.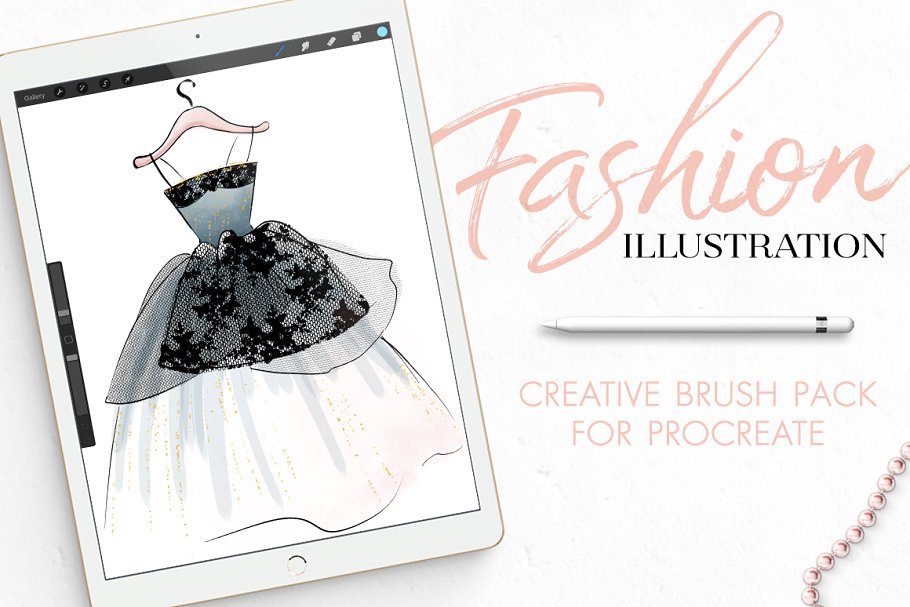 Sexy delicate lace fabrics, knits, plaids, dots, and animal skin, and denim jean fabrics are some of the cool brushes that will take your illustrations to a new level. Transform you fashion illustrations into stunning art with these versatile procreate fabric brushes that allow you to easily add texture, pattern, fabric types to your work.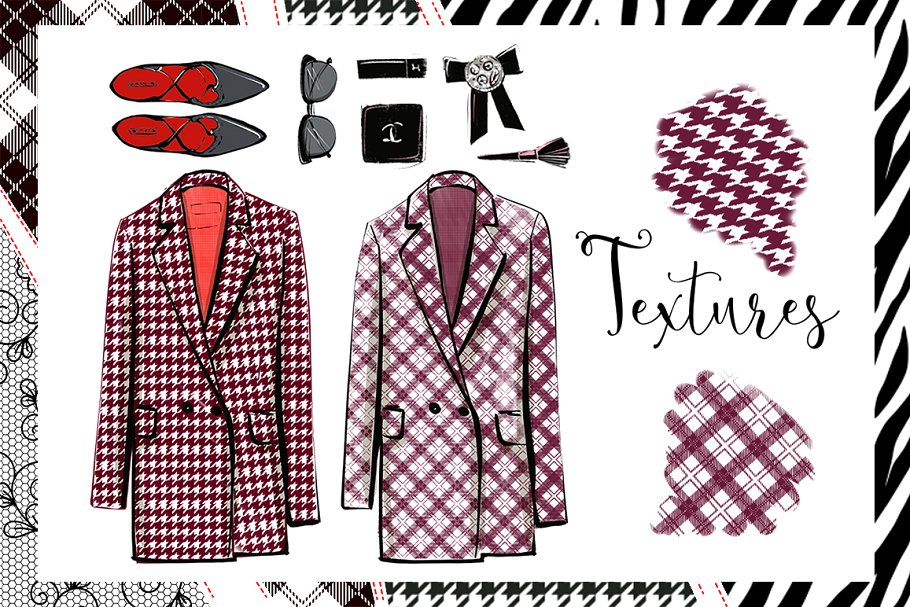 Drawing a skirt has never been easier, with this set of 41 fashion skirt stamps for Procreate.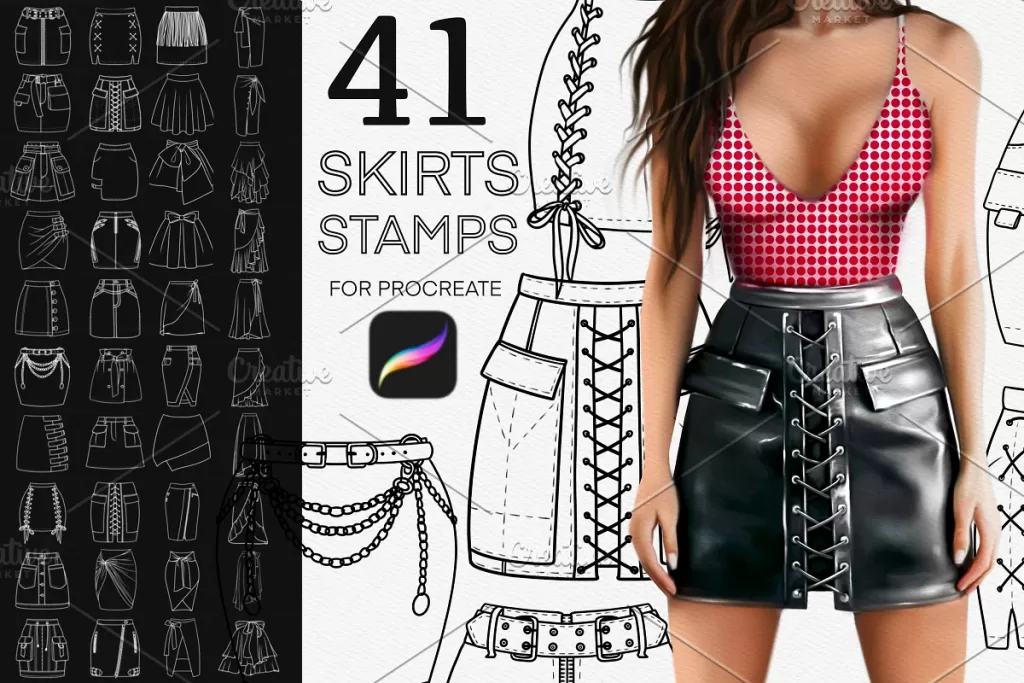 Don't let the fact that you don't think you can draw a dress stop you. This fashion stamp set for Procreate has 30 Dress Stamps Brushes includes Template Dresses for Fashion illustration.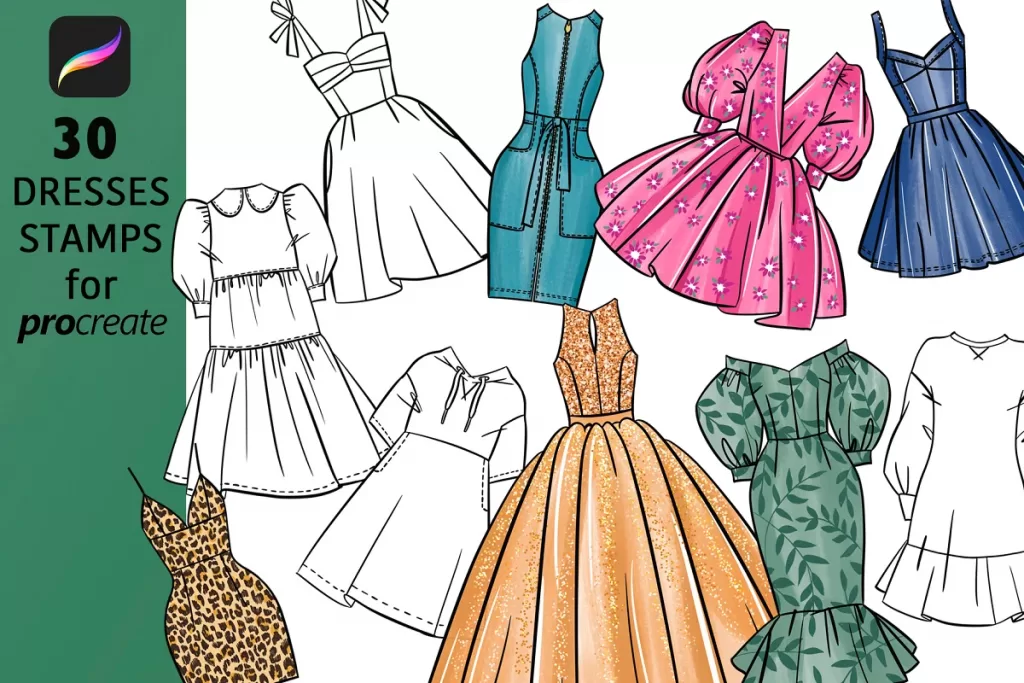 If your focus is on creating beautiful wedding or bridal illustrations, this set of 20 wedding gowns and dresses are a lovely addition to your drawing toolkit.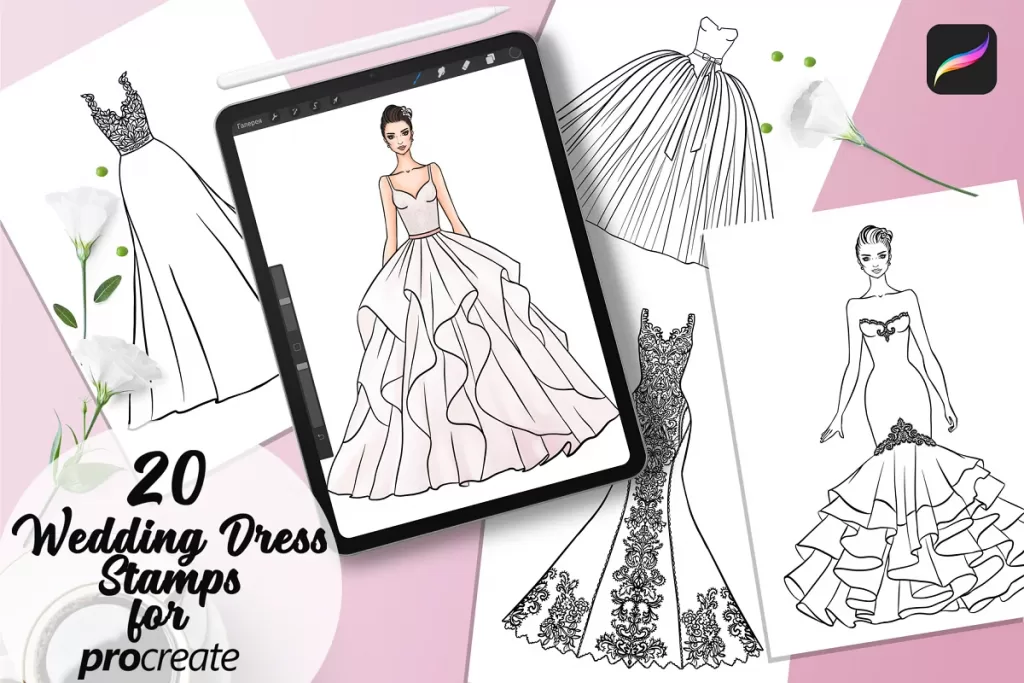 Zippers, stitches, chainlets, fabric, In addition to fabric, this set also include forms like female figure templates as well as hair, eyebrows and eyelashes. Plus brushes for drawing makeup.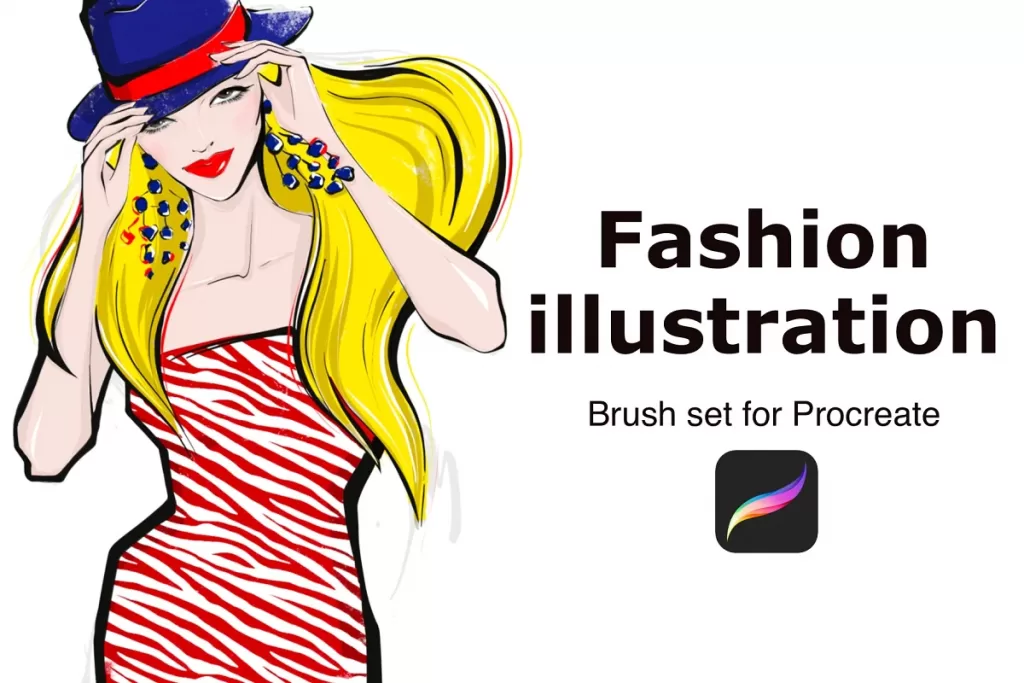 This set includes seamless fabric patterns for fashion illustrating in Procreate.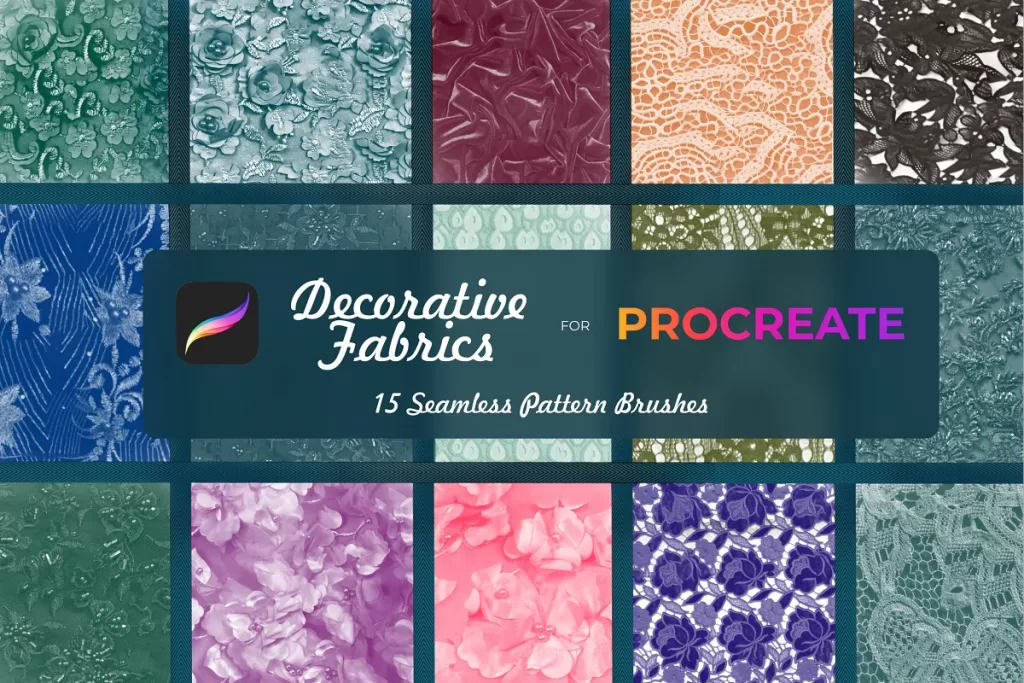 40 fashion bags and purses for easy and fun drawing. Create high fashion art and designs with these fashionable women's bags and purse stamps for Procreate.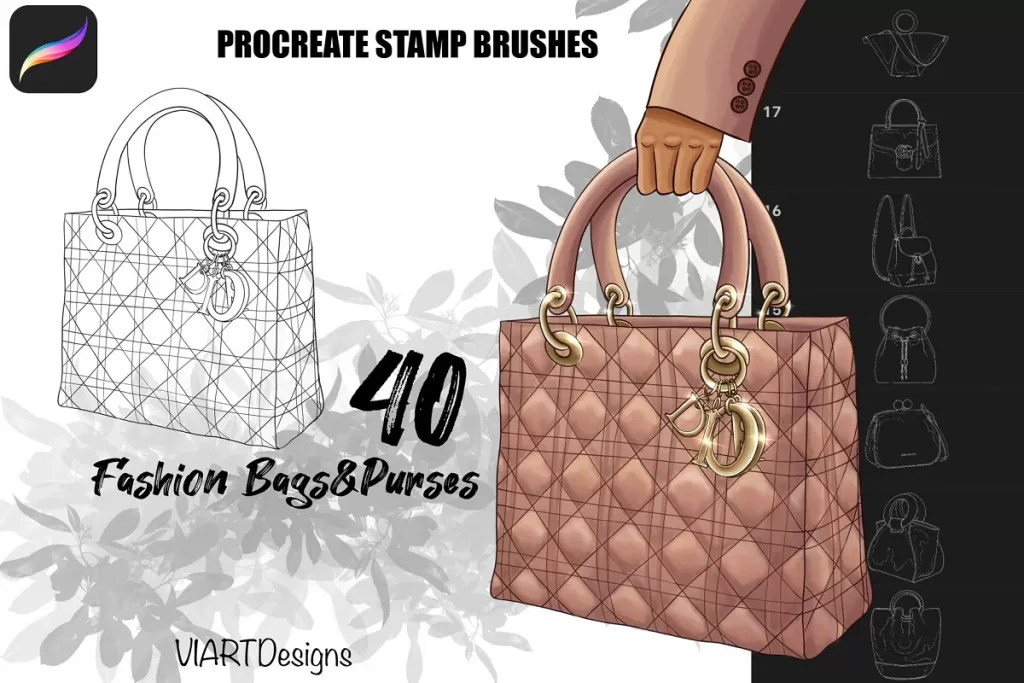 Procreate offers artists endless creativity and I love finding add-ons that enhance the creative process as well as productivity. Also, check out our Procreate brushes for kid's book illustration.