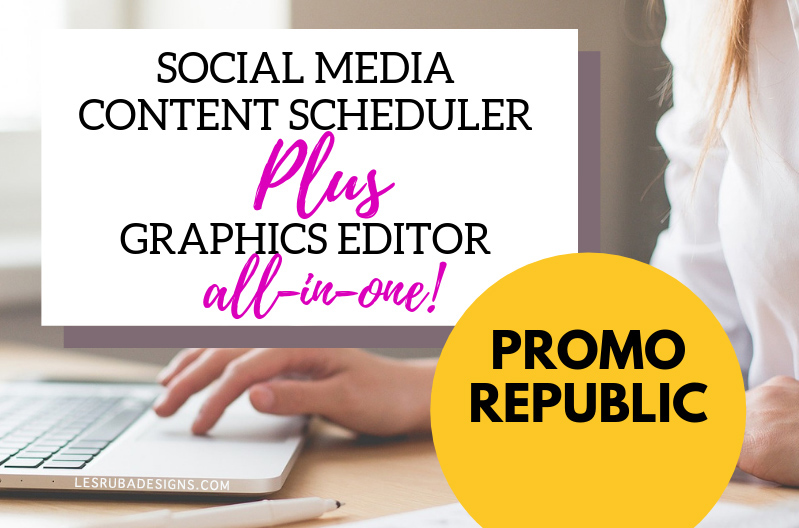 *This post contains affiliate links, which means that by clicking on a link and purchasing a product, I'll receive a small commission, at no additional cost to you. Please see my disclosure policy for details.
If Canva and Tailwind had a baby it would be PromoRepublic. Not only is PromoRepublic a social media posting scheduler but it's also a design editor, which allows you to create visual content just like you would in Canva, Stencil or PicMonkey. And much like these other graphics tools, PromoRepublic has thousands of design templates. There's also a calendar of events and holidays many with custom graphics already created for suggested use that you can post as is or edit first. This can be a real time saver for anyone who struggles with posting ideas.
TRY IT NOW FOR FREE for 14 Days: PromoRepublic Free Trial
PromoRepublic Social Media Channels
PromoRepublic works with Pinterest, Facebook, Twitter, Instagram and even LinkedIn.
Try PromoRepublic for 14 Days Free
PromoRepublic Events Calendar
PromoRepublic also has a calendar of over 2,500 events and special days so that you always know the celebrations or holidays coming up in the days and weeks ahead. This can also be a real time saver for anyone who struggles for content ideas. The upcoming events lists all the quirky special days, like National Pizza Day, as well as traditional Holidays so that you can come up with unique and timely posts that are current and relevant. Some of the events even have ready-to-use design templates. So all you have to do is select an image and schedule it to post.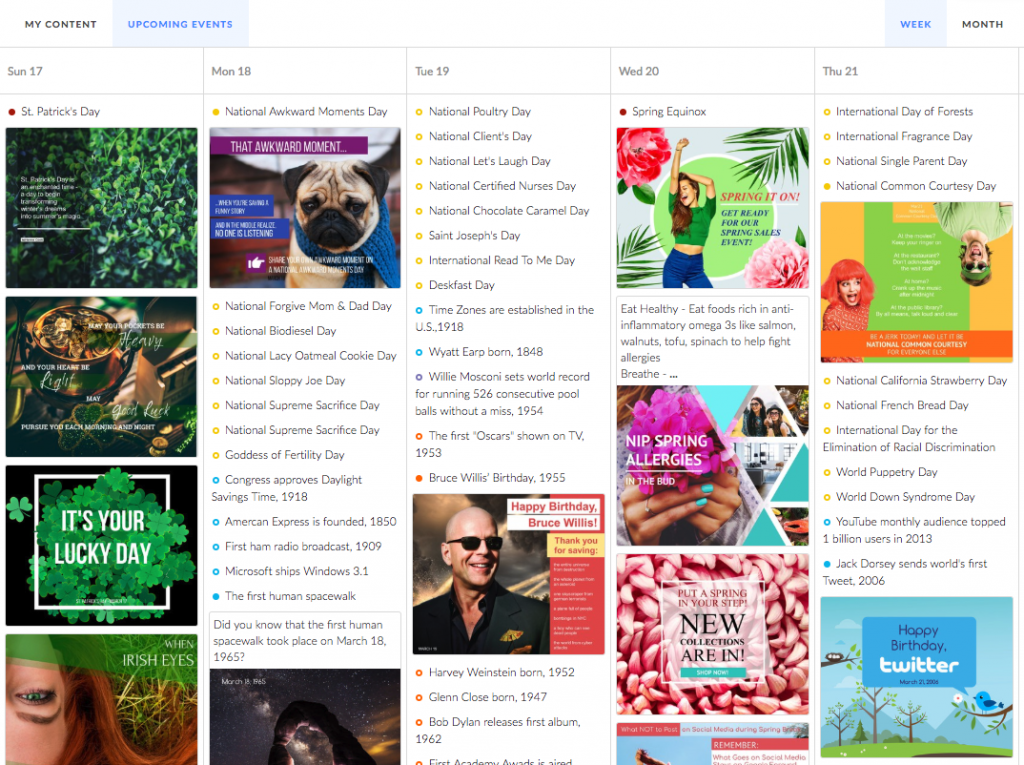 A sub-category of "Upcoming Events" is "That Month's Topics" which brings up topics for that specific month. In the example below, the month is February so there are categories for February Challenge, February Fruit, February Flowers, etc.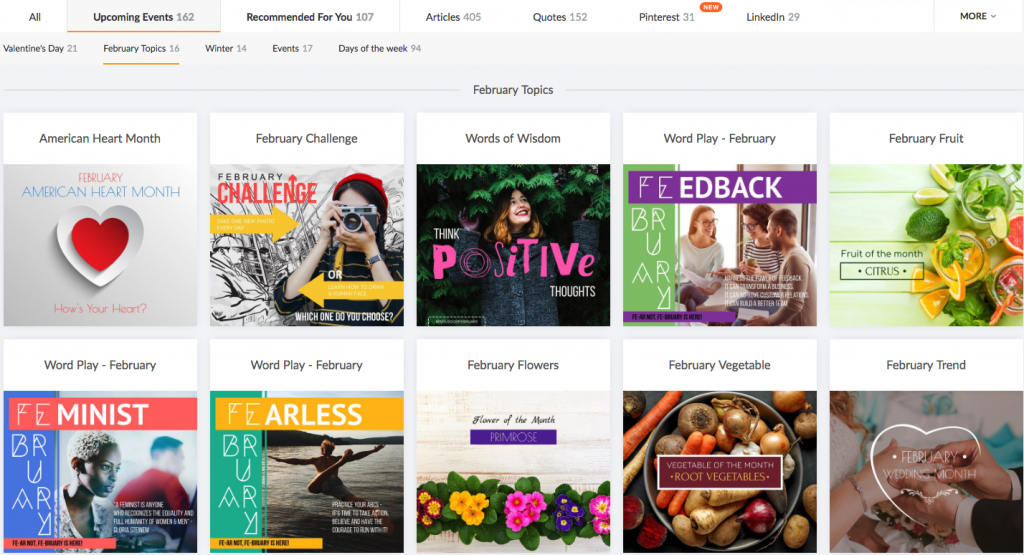 If we select one of the images above, it opens the scheduler. Here you can use the image as is and select, schedule the post to the desired social channels.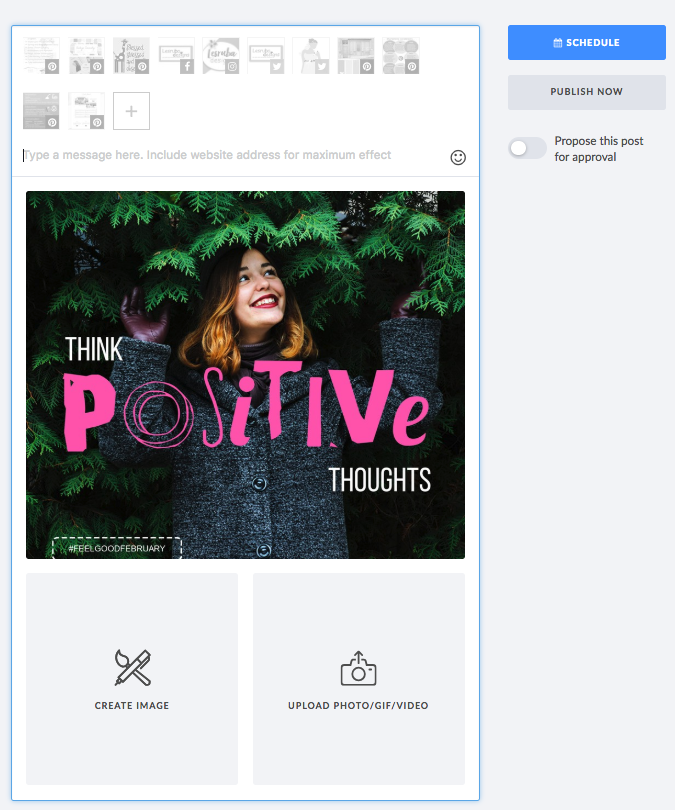 But if you want to change the font or the words or anything else, hover over the image and click the "edit" button.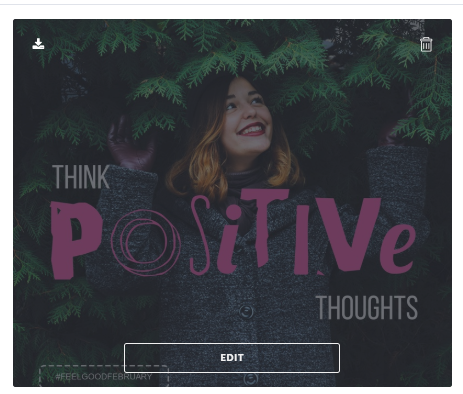 This will bring you into the design editor where you can change message, fonts, images, backgrounds and more.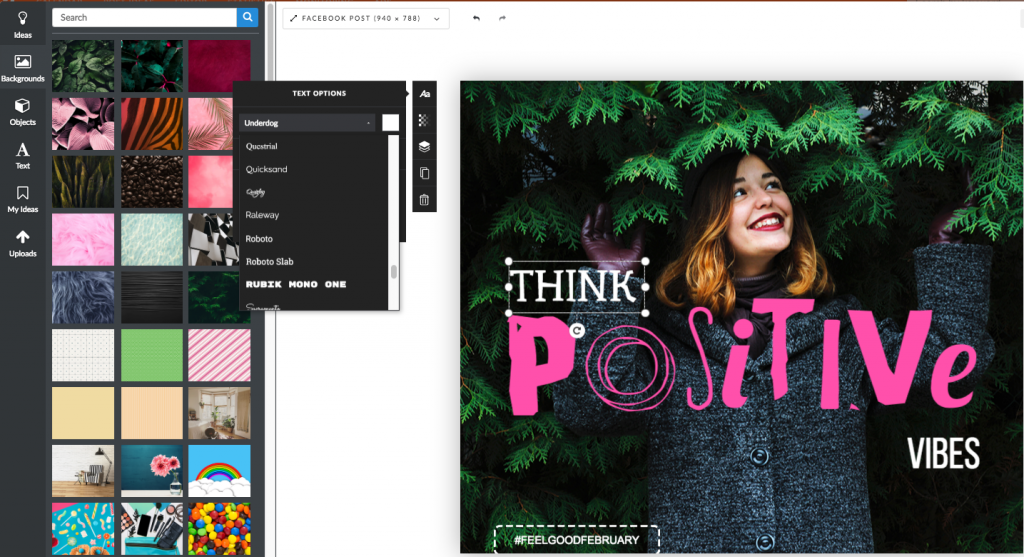 Try PromoRepublic for 14 Days Free
PromoRepublic Graphics Editor
And speaking of the graphics editor, the design creation component of PromoRepublic is very similar to Canva. It includes emojis, shapes, banners, word stickers, web icons, speech bubbles, buttons, frames, lines, backgrounds and more. You can also upload your own images just as you would in Canva. Mix and match different design elements to create awesome images to share with your followers on all your social channels.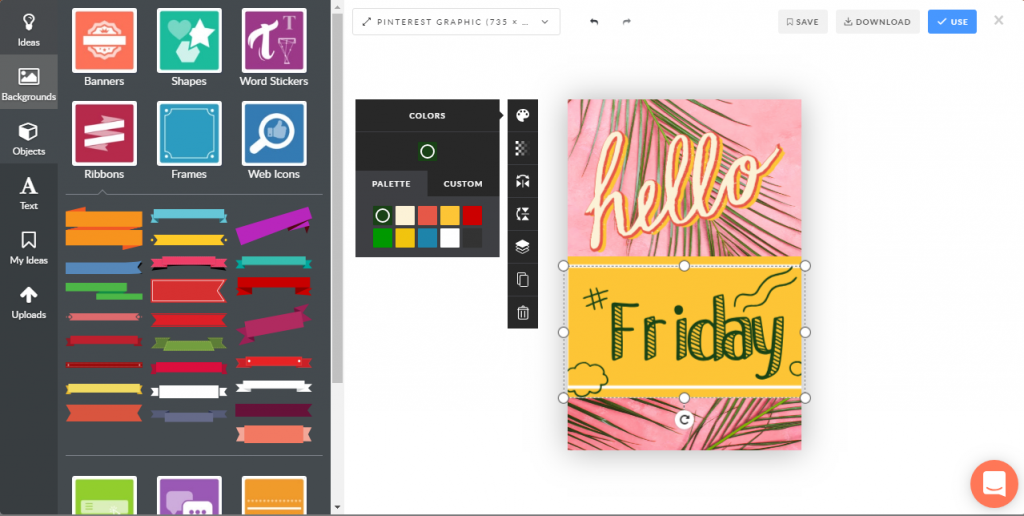 Alternatively, select from the thousands of existing templates and play around with editing the text or elements to make it your own.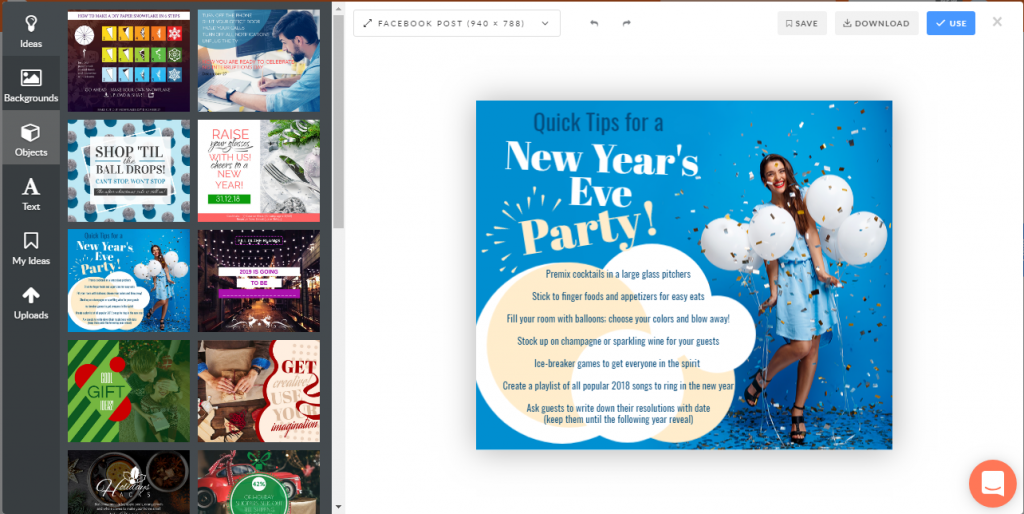 Social Media Posts Ideas Library
Stuck for an idea on what to post? PromoRepublic has suggestions for quotes, articles and upcoming events to help you out. This feature helps take the over-thinking out of posting by suggesting ideas for you. For me, this is one of my favorite features.

You can filter your search for a variety of interests, as the dropdown here shows.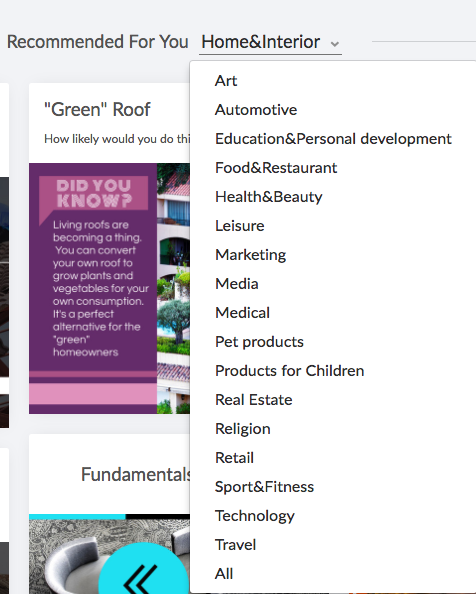 Or find articles, tips, polls and other fun idea suggestions.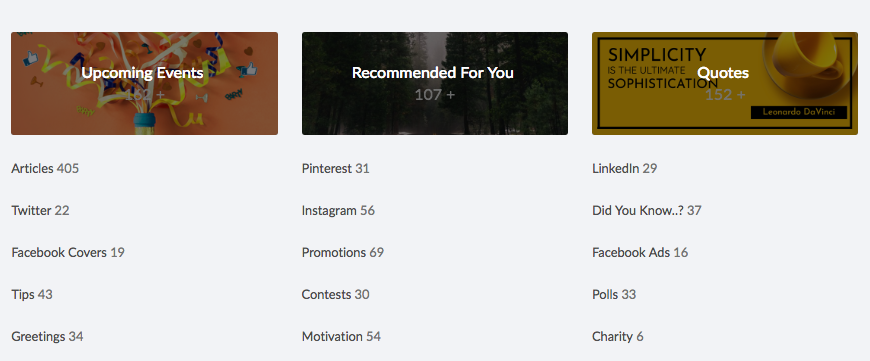 Social Stats
You'll also see your social stats and progress with the statistics dashboard. Here you can see reach, clicks, visits, likes, comments and shares.
PromoRepublic is a time-saving tool for bloggers, influencers, and small businesses who want to streamline social posting and content creation into one platform.
TRY IT NOW FOR FREE for 14 Days: PromoRepublic Free Trial
Other Posts You May Like:
WordPress Templates Gutenberg Editor
Why You'll Love WordPress 5 Gutenberg
Pin for Later