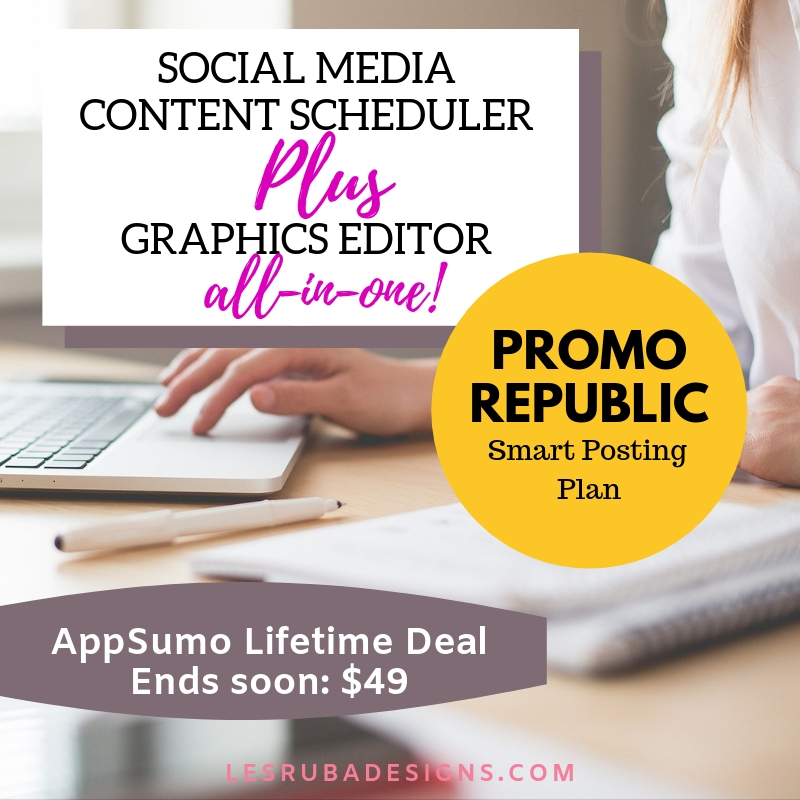 *This post contains some affiliate links, which means that by clicking on a link and purchasing a product, I'll receive a small commission.
If Canva and Tailwind had a baby it would be PromoRepublic. PromoRepublic is a social media marketing scheduler and social media marketing creator all in one so you can quickly create and post within the app. Easily schedule posts for Pinterest, Facebook, Twitter, Instagram and LinkedIn. And, also create social media graphics in the easy-to-use graphics editor built in to the platform.

I just purchased this AppSumo deal and am pretty excited to get started with it. The lifetime access to PromoRepublic's Smart Posting AppSumo Special Plan gives you unlimited number of posts, 30 social profiles (keep in mind, each Pinterest board counts as one profile), over 7,500 post templates, over 100,000 stock images, 150 template downloads per month, graphics editor, calendar of over 1,000 holidays, events and dates.
Connect your social profiles in the scheduler to start your social media automation –
Social Media Posts Ideas Library
Stuck for an idea? PromoRepublic has suggestions for quotes, articles and upcoming events to help you out. This feature helps take the over-thinking out of posting because suggests ideas for you.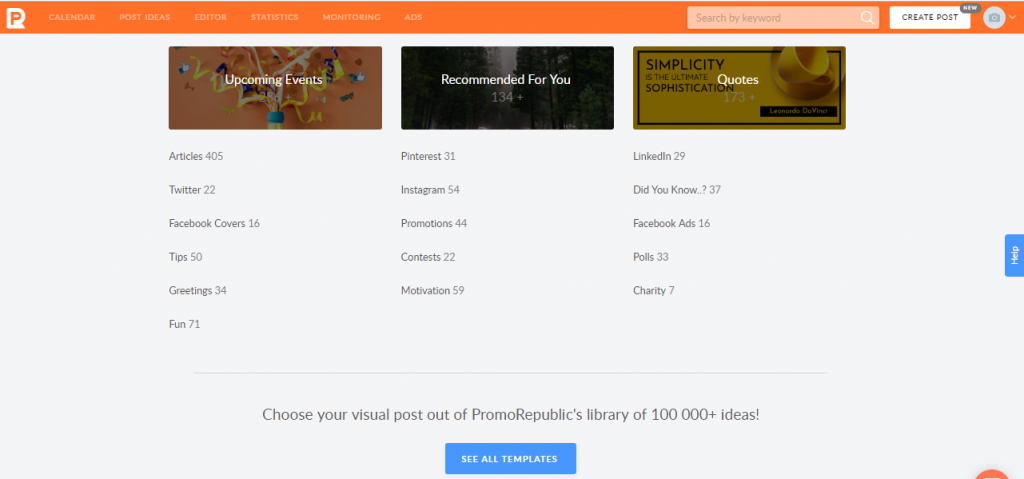 Keep ahead of special days and upcoming holidays.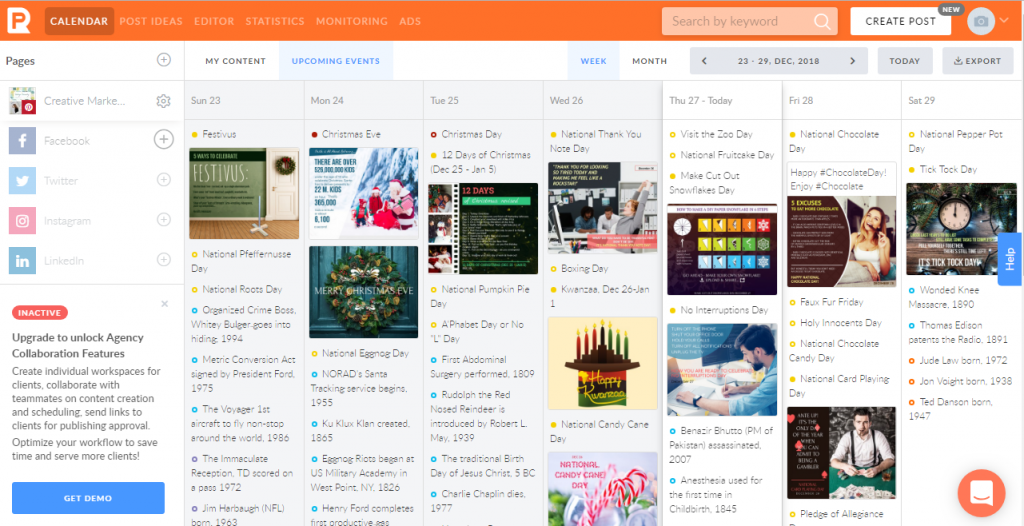 Graphics Editor Integrates with Social Sharing Calendar
Create custom graphics on the fly as you would in Canva. The graphics editor component of PromoRepublic are similar including emojis, shapes, banners, word stickers, web icons, speech bubbles, buttons, frames, lines, backgrounds and more. You can also upload images you have from other sources to use in the editor.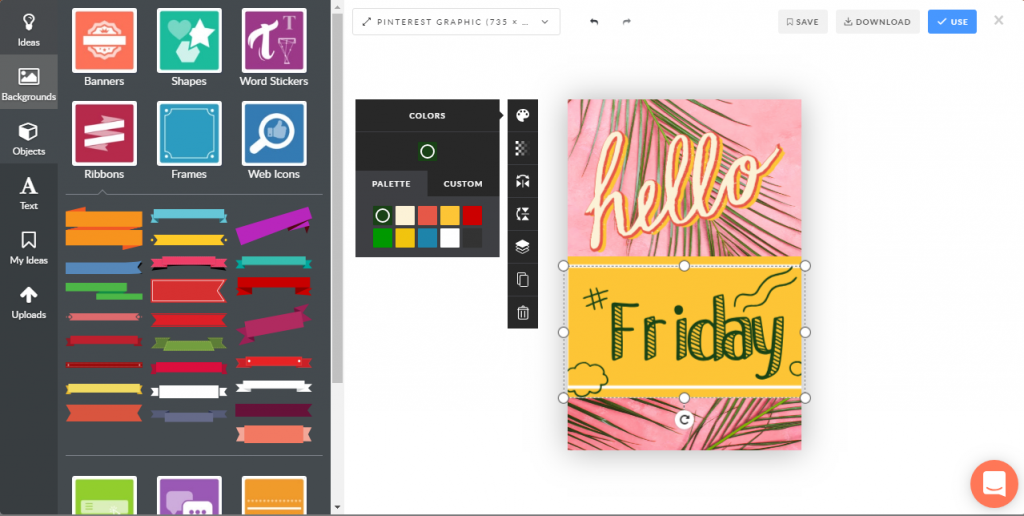 Or use one of the social media templates to get you started –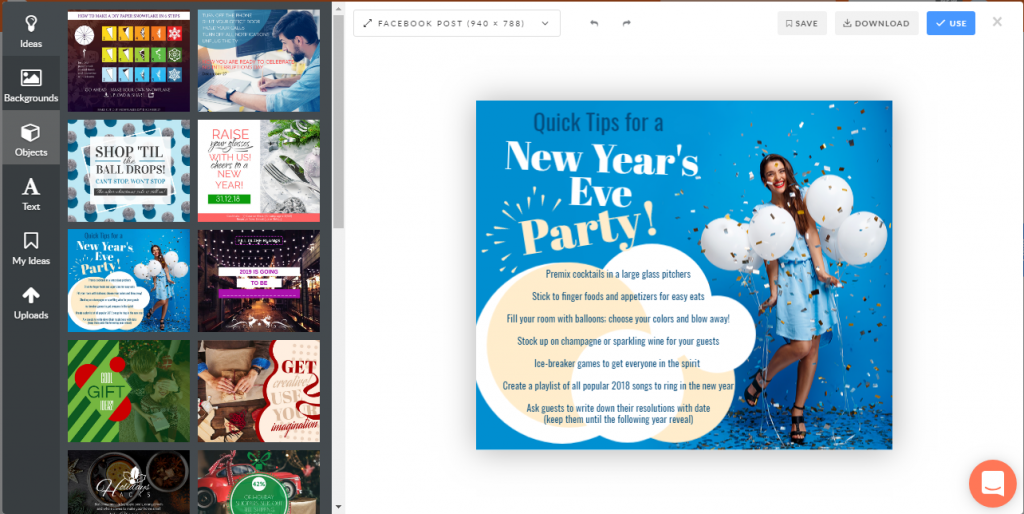 This social media marketing tool is perfect for bloggers, influencers and small businesses who want to streamline social posting and content creation into one efficient platform.
LIMITED TIME Sales price: $49 Lifetime Access — No monthly fees
AppSumo runs special deals for limited time only. They always have great offers. You can sign up to get AppSumo's deal notices here.
Other Posts You May Like:
WordPress Templates Gutenberg Editor
Why You'll Love WordPress 5 Gutenberg
Pin for Later